Nintendo's profit falls 52 percent as global Wii saturates market, demand fizzles
By Yuri Kageyama, AP
Thursday, October 29, 2009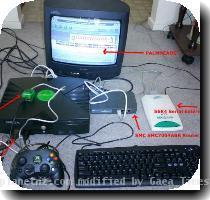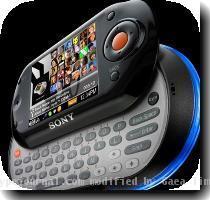 Nintendo's profit dives as Wii demand dwindles
TOKYO — Nintendo's first-half profit plunged as sales of its hit Wii home console fizzled, forcing the maker of Super Mario and Pokemon games to forecast annual earnings would fall for the first time in six years.
The recent global price cut for the Wii also hurt Nintendo Co., which Thursday reported a 69.49 billion yen ($772 million) profit for the April-September period.
That was down 52 percent from 144.83 billion yen a year earlier, and trailed its own May forecast for a 100 billion yen ($1.1 billion) profit. Fiscal first-half sales dropped 34.5 percent to 548.01 billion yen ($6.1 billion).
Kyoto-based Nintendo lowered its forecast for the full fiscal year to a 230 billion yen profit from 300 billion yen — the first time in six years it's predicting earnings to fall. Nintendo reaped a record 279.1 billion yen profit for the fiscal year ended March.
Hiroshi Kamide, a director at KBC Securities Japan, said the numbers weren't good but within expectations, and said Nintendo would have to look to next year and a new machine, perhaps a handheld, to spur the next stage of growth.
"It's just not realistic for them to repeat what they did last year," he said, calling the current fiscal year "a bit of a filler year."
He was not sure what the Wii's successor console would be like, but said the company would likely give hints on what to expect next year. "Next year, I still suspect there's a new handheld turning up."
Nintendo also lowered its sales forecast for the fiscal year through March 2010 to 1.5 trillion yen ($16.7 billion) from 1.8 trillion yen ($20 billion), blaming the Wii price cut.
In lowering its outlook, Nintendo also cited a strong yen, which hurts Japanese exporters by reducing their overseas earnings.
The company had earlier banked on the dollar costing 100 yen but revised that to 90 yen, about the rate the currency has hovered lately.
Nintendo, which did not break down quarterly numbers, said it sold 5.75 million Wii machines around the world during the period, far short of the more than 10 million sold for the same six months last year.
Nintendo reduced the Wii price to $200 from $250 in the U.S., and to 20,000 yen from 25,000 yen in Japan. But the Wii has already been the best-selling home game machine, and a similarly timed price cut on rival Sony's PlayStation 3 to about $300 has done more to boost that machine's global sales.
The Wii is now about the same price as Microsoft's low-end Xbox 360 Arcade. The price on Microsoft's Xbox 360 Elite was cut to about $300 in August.
But Hirokazu Hamamura, gaming expert and president of publisher Enterbrain in Tokyo, expects the Wii's price cut to boost sales, especially in the U.S.
"The PS3 and Xbox 360 are machines that gamers buy on their own. But the Wii is a family oriented product and has always been strong as a gift purchase. And so sales are going to recover in coming months," he said.
The Wii, which has a motion-sensing wandlike controller, has been a hit since its 2006 debut, selling 56.14 million units around the globe.
Nintendo said it hopes to sell 20 million Wii machines in the current fiscal year — highlighting its ambitions to woo buyers during the critical year-end holiday season with the lower price and the promise of attractive new game software.
Nintendo acknowledged that hit game software for the Wii was sparse during the past six months, although "Wii Sports Resort" was an exception and sold well.
Sales of Nintendo's DS handheld machines fared better than the Wii but also flagged — slipping to 11.7 million for the April-September period, down from 13.7 million the same period the previous year.
Nintendo remained upbeat, saying it hoped to sell 30 million DS machines for the full year through March 2010. Nintendo has sold 113.5 million DS machines worldwide so far.
Filed under:
Information Technology
,
Microsoft
,
Technology
Tags:
Asia
,
Consumer Electronics
,
East Asia
,
Entertainment And Media Technology
,
Game Consoles
,
Games
,
Japan
,
Recreation And Leisure
,
Tokyo