Tim Tebow's marketing potential an unusual NFL Draft quality for teams to consider
By Antonio Gonzalez, AP
Monday, April 19, 2010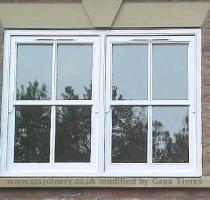 more images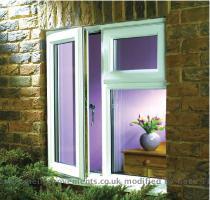 more images
Tebow's marketability an unusual NFL Draft quality
ORLANDO, Fla. — Tim Tebow's marketing power is already reaching its potential, even if his NFL future isn't quite so certain.
When Tebow strolled through a gym recently with a five-man entourage for an EA Sports video game photo session, the polarizing figure drew stares from people and clicks from cell-phone cameras. Toddlers jumped when he passed the day care center, nudging their noses against the windows. Even they seemed to recognize his appeal was something special.
This is the Heisman Trophy winner who some called the greatest college player ever. Now he is an NFL enigma, a big question mark when it comes to Thursday's draft because of his throwing motion and the offense he ran at Florida.
Still, he is easily the most marketable player in his draft class, which offers a rare but intangible quality that reaches beyond sports — and could improve his draft stock.
Tebow said in an interview with The Associated Press that one NFL team, expressing concern about his pro potential, even asked him, "Would I rather be the quarterback of their organization or the governor of the state of Florida?" Tebow just laughed.
Maybe one day.
The former Florida quarterback will appear on the cover of EA Sports' NCAA Football 11 video game. It's one of the many marketing opportunities now that he's a professional.
"It's a blessing that people want to have me around," he said. "You always want to be wanted."
Companies are lining up for Tebow to be their pitchman. Religious and advocacy groups want Tebow, the son of missionaries, for commercials and speeches. Some owners believe he would increase ticket sales.
And with good reason.
The Davie-Brown Index, an independent marketing research tool, found Tebow to be more appealing and more of a trendsetter than New England's Tom Brady, Minnesota's Brett Favre and Dallas' Tony Romo among others. The index is popular among brand marketers and agencies, presenting 1,000 respondents around the country with a name and a face of athletes and celebrities.
Tebow scored off the charts.
"He is probably the most unusual case, because somebody that has that kind of public awareness is usually going to be one of the top five picks, and he's not even expected to be in the first round," said Darin David, account director for The Marketing Arm agency.
"Nobody seems to have popped out quite like Tebow."
Tebow's too-good-to-be-true image was padded with more than 700 hours of community service in 2009. That was highlighted with stops around the globe in hospitals, poor villages and prisons — even visiting death row inmates — to help charitable causes and talk about his Christian faith.
His giving attitude combined with his two national titles make him an easy choice for companies. Tebow already has signed a deal with Nike that will reportedly pay him $300,000. He's made paid appearances for Gatorade, pitched a much-talked-about Super Bowl commercial and is the cover boy for EA Sports' trademark college football video game — no split covers necessary.
"Tim was an obvious choice this year, and the selection process is not usually an obvious choice," said Tom Goedde, EA Sports vice president of marketing. "Frankly, that's why we switched to a one-athlete cover across all the game systems. There was nobody else who could do what he could do for us."
And if Tebow could gobble up so much attention in college, why not the NFL? That's a question swirling around NFL front offices.
Since his pro day workout, Tebow has had individual sessions several teams, including Buffalo, Minnesota, Cleveland, Seattle, New England, Washington, Kansas City and Denver. But not every team is willing to bite just on his appeal.
Philadelphia Eagles owner Jeffrey Lurie, for instance, said he would never draft a player strictly for marketing purposes because "only players that are playing at a Pro-Bowl level have that capability" of boosting a franchise.
That's a sharp contrast to Jacksonville Jaguars owner Wayne Weaver, who called Tebow "iconic" last fall. He said Tebow's "star power is incredible" and made it clear the quarterback could help his struggling hometown team.
Tebow's leadership, durability and determination to be an NFL quarterback might be hard to overlook. And there are few athletes who create a buzz like Tebow does.
After he decided to play in the Senior Bowl, ticket sales took off. More than 5,000 were purchased in the three days following his announcement.
Crowds across Florida have waited by the hundreds for Tebow's appearances. He has charged $160 for an autograph and $75 to pose in a photo at such events. The quarterback said the money goes toward the Tim Tebow Foundation, which donates to orphanages and Boys & Girls Clubs.
Tebow understands some might disagree with his personal views.
No longer restricted by the NCAA, he has ventured into the marketplace. Just don't expect to see him pitching beer or male-enhancement pills anytime soon. But he said he won't shy away from his beliefs.
Tebow will stick to companies that he deems have a positive message.
"I'm very relational based," he said. "So if I feel great with the people that I'm working with, if I feel that we're on the same page and that they have the same interests as me, that they're high character, that they're loyal and they believe in a positive message, then that's the type of people that I want to work with."
Tebow has spent his short post-college career capitalizing on his business opportunities.
The type of future endorsements that come his way could depend largely on where he's drafted. He's projected to be drafted anywhere between the second and fourth rounds. So with the possibility that he could begin as a backup — or maybe even a bust — in the NFL, there's no time to waste.
Life as a professional already has opened up windows for Tebow to takeoff.
"It's kind of exciting. It's a new chapter. It's a new road ahead of me. And that's exciting, that's fun," Tebow said.
"It's a new adventure. It's very fresh to me. I'm taking everything in, just being happy about and excited about and being passionate about my life and these opportunities."
Filed under:
Technology
,
Windows
Tags:
College Football
,
College Sports
,
Entertainment And Media Technology
,
Events
,
Florida
,
Games
,
Nfl
,
North America
,
Orlando
,
Professional Football
,
Recreation And Leisure
,
Sales And Marketing
,
Sports
,
Sports Business
,
United States