GM picks Microsoft CFO to run its finances; Microsoft exec led effort to cut costs, build cash
By Tom Krisher, AP
Monday, December 21, 2009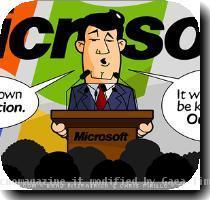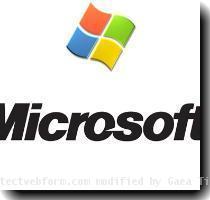 GM picks outgoing Microsoft CFO to run finances
DETROIT — General Motors Co. has hired an outsider to run its troubled finance operations, bringing in the chief financial officer of Microsoft Corp.
Chris Liddell will join GM next year, GM CEO Ed Whitacre Jr. said in a statement Monday.
Liddell, 51, brings depth and experience to the job leading GM's global financial and accounting operations, the statement said.
The move is GM's first permanent top management hire from outside the company since it left bankruptcy protection in July. Whitacre, a former CEO of AT&T Inc., is the company's interim CEO after the board forced out Fritz Henderson earlier this month. A search is under way for a new CEO.
Liddell will replace Ray Young, who was transferred to GM's operations in China. Steven Rattner, former head of the government's autos task force, wrote in a magazine article that GM had the weakest finance operation that task force members had seen in a major company.
Liddell led an effort this year to slice $3 billion in costs at Microsoft after it became clear the technology industry would not be immune from the effects of the economic meltdown. The plan included Microsoft's first mass layoffs, wage freezes as well as cuts to employee travel and other expenses.
He joined Microsoft in 2005, and during his tenure, the Redmond, Wash.-based company remained an avid acquirer of smaller companies, including a $6 billion takeover of Internet advertising technology provider aQuantive Inc. He was also on board when Microsoft made its $47.5 billion bid for Yahoo Inc. in 2008.
"We're also looking to his experience and insights in corporate strategy as a member of the senior leadership team in helping our restructuring efforts," Whitacre said in the statement.
At Microsoft, Liddell also made stockpiling cash a priority. In the most recent quarter, Microsoft's cash and short-term investments that could be quickly converted to cash jumped to $36.7 billion from $31.4 billion three months earlier.
Microsoft announced last month that Liddell was departing the software maker on Dec. 31.
In announcing his departure, Microsoft said Liddell was looking at other opportunities that would take his career beyond the CFO level. He came to Microsoft after serving in the same role at International Paper Co., a global paper and packaging manufacturer and distributor.
Liddell holds an engineering degree with honors from the University of Auckland, New Zealand, and a Master of Philosophy degree from Oxford University in England. He also is a member of the U.S. Securities and Exchange Commission's Advisory Committee on Improvements to Financial Reporting.
(This version CORRECTS RECASTS lead, ADDS detail and background, photo link. corrects overline to show that Liddell is leaving Microsoft by Dec. 31. ADDS byline. Will be updated.)