IMAX expanding in Japan, world amid growing demand for 3-D movies
By Tomoko A. Hosaka, AP
Tuesday, April 20, 2010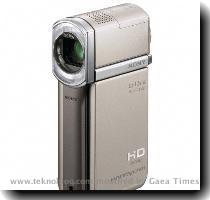 IMAX inks new theater deal in Japan
TOKYO — Megascreen theater company IMAX Corp. said Tuesday it will expand in Japan — the latest in a series of international deals inked recently amid growing demand for 3-D movies following the success of science fiction blockbuster Avatar.
The Canada-based company, along with local partner Tokyu Recreation, will add five of its giant 3-D equipped screens in the Japan over the next two years. Since Tokyu opened four IMAX theaters last year, box office receipts have exceeded expectations and convinced the Japanese company to build more.
"Performance has been really strong," said IMAX chief executive Richard Gelfond of the Japanese theaters. "It's probably the strongest start that we've had in any territory in our history."
The deal is part of the IMAX's aggressive expansion, particularly in Asia. Those plans had already been in place last year as the company sought growth and a rebound from losses in 2008.
But then Avatar — and its phenomenal success — came along in December. The film fueled revenues, piqued interest in 3-D worldwide and added momentum to IMAX's expansion.
Avatar, the highest grossing film of all time, also broke global IMAX box office records, bringing in $237 million on 256 screens. The company's biggest hit before the 3-D science fiction epic was the Dark Knight, which made $62 million.
Financial returns for movie theaters were already good, Gelfond said in Tokyo. "But Avatar really put them in another strata."
The agreement in Japan follows a 15-theater deal it signed last month in South Korea, a four-theater deal in France, a single-theater deal in Singapore and an expanded partnership in Russia.
IMAX is even looking to build IMAX screens where there are no theaters. In development is a portable IMAX theater, similar to an inflatable dome, that could be erected in days and seat 450.
The idea holds promise for rural areas, such as in China, or live action sports events in parks, Gelfond said. A prototype should be out by May, with possible launch in September.
The emergence of 3-D televisions also has the company considering how to parlay its success into living rooms.
It may introduce a "very very high-end" 3-D home entertainment system in the future, Gelfond told The Associated Press. It is also working on a project with Sony Corp. and Discovery Communications to launch the first 3-D television channel next year.
"IMAX has been in the 3-D business for 25 years, so we have a fair amount of content in our library," Gelfond said.
The company was originally known for offering educational films in science centers and museums. In 2002, it introduced technology that enabled standard 35mm movies to be digitally converted for its large-format cinemas at a reasonable cost.
An IMAX screen is like high-definition TV for a movie theater. They can be anywhere from 40-feet high such as on 42nd Street in New York to eight-story tall screens in London and Sydney.
As many as 700 people can fit in a single cinema. The technology offers enhanced visual and sound quality for several dollars more than the price of a regular ticket.
The experience appears to be finally worth it for moviegoers, which Gelfond attributes to good storytelling combined with new technology.
"The industry was a little drunk on the idea that you put anything in 3-D and it sells tickets," he said. "The quality of Avatar and its result have hopefully reinforced that it's really about the movie."
The company's revenue jumped 67 percent in 2009, and it rebounded to a net profit of $20.5 million. Its stock is up more than 200 percent over the past year.
Alice in Wonderland is also proving a 3-D hit in Japan, its opening weekend earning about $336,000 on the four existing IMAX screens, surpassing Avatar's first two days in the country. IMAX is in talks with other companies to build more screens besides the five already planned and hopes to eventually reformat Japanese films for its theaters.
Last year, it ventured outside Hollywood productions for the first time when it announced plans to start reformatting mainstream Chinese films for its theaters beginning in July 2010. As part of a deal with one of China's largest film studios, Huayi Brothers, the film "Aftershock" will be the first of three releases at theaters in China.
Worldwide, there are 430 IMAX theaters in 48 countries, with at least 50 more on the way in 2010. Its 3-D film lineup this year includes Shrek Forever After, Toy Story 3 and Tron: Legacy.