Microsoft to add more social-networking tools to next version of Windows Live Messenger
By AP
Wednesday, April 28, 2010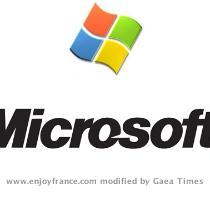 more images
Microsoft to upgrade Windows Live Messenger
SEATTLE — Microsoft Corp.'s next update to Windows Live Messenger will bring people more ways to keep an eye on their social network accounts.
After various fizzled attempts to build Windows Live into a social network in its own right, Microsoft has moved farther away from competing directly with Facebook, Twitter, News Corp.'s MySpace and other popular sites.
Instead, the company has sought ways to meld its own widely used Web e-mail and instant messaging programs and its online news site with feeds from Facebook, Twitter and others.
Live Messenger, Microsoft's IM program, already displays friends' Twitter messages, Flickr photo uploads, Yelp reviews and other tidbits from around the Web. The update, coming by the end of the year, will let Live Messenger users not only monitor but send updates to such sites as Facebook, MySpace and LinkedIn.
Fear that's too much information? Live Messenger will more prominently display updates from contacts marked as favorites. The program will also try to consolidate the contact list, so only one entry shows up for a friend even if she's on all five of your networks.
The new version will upgrade video chatting to high-definition quality and make it easier to chat by video while exchanging text instant messages and sharing photos from a PC hard drive or a site like Facebook.
Microsoft said will also release new instant-messaging programs for Windows phones, Apple Inc.'s iPhone and Research in Motion Ltd.'s BlackBerry.
On the Net:
Upcoming Live Messenger features:
bit.ly/ajvGSz
Filed under:
Apple
,
Facebook
,
Microsoft
,
MySpace
,
Technology
,
Twitter
,
Windows
Tags:
Communication Technology
,
Computing And Information Technology
,
Internet Technology
,
North America
,
Online Media
,
Online News Media
,
Seattle
,
Software
,
United States
,
Washington