Nexus One Hack: How to get After market keyboard on Your Nexus One
By Partho, Gaea News Network
Monday, April 26, 2010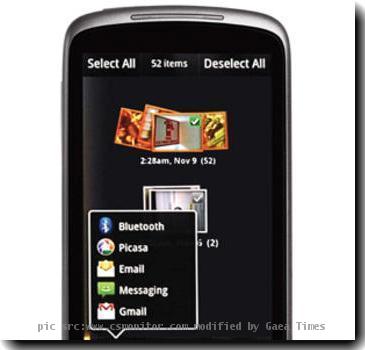 more images
Did you ever feel that your Nexus One could have a better keyboard? You might compliant  about Nexus One's grouchy interface - keyboard is just another part.   There are loads of free aftermarket keyboard that you could avail and install in Nexus One. For a more user-friendly keyboard you can try out the HTC keyboard.  Nexus one hacks are being openly shared by developers such as Cyanogen, Modaco, and a scores of other open source developers. Here's the hack to get aftermarket keyboard on your Nexus One. These instructions are viable for any Android phone whether Droid or other services.
Step 1: To install it you will need to download this HTC_IME.apk file here.
Step 2: Connect your Nexus One (Android Phone) to your computer via USB cable and press on the USB connected
Step 3: Press Mount
Step 5: Copy over the HTC_IME.apk file you have downloaded to the SD card. You can make a directory called apps on the SD card and copy the .apk file.

Step 6: Next go to the Android Market on the Nexus One (Android phone) and search for .apk. You might find the apkInstaller as below.
Step 7: Open up the apkInstaller to browse your SD card. Go to the HTC_IME.apk file you copied over to your SD card earlier then install it.
Go to Settings>Language & Keybaord and choose the "Touch Input"
Step 8: Open up your keyboard then press on the 123 key at the bottom left. It gives a pop-up message
Step 9: Select "Input method"
Step 10: Select "Touch Input"
Step 11: Press the back key then open up your keyboard again. You might see the new HTC keyboard.