Asian stock markets mixed but Intel's earnings boost technology shares; oil falls below $79
By AP
Friday, January 15, 2010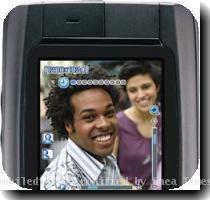 more images
Asian markets mixed but Intel boosts tech shares
BANGKOK — Intel's earnings boosted technology stocks in Asia on Friday but market benchmarks were mixed amid patchy figures on the U.S. economy.
Japan's Nikkei index flickered between red and green while most other markets posted modest rises or falls. The dollar charged higher against the euro, sending the oil price below $79 a barrel.
Giving a lift to technology stocks was results from Intel that confirmed things were looking up for the No. 1 maker of computer microprocessors. Its income, revenues and profit margins all came in well ahead of expectations.
But caution prevailed overall with weak reports on retail sales and initial unemployment claims in the U.S. adding to the nervousness about slower growth in China after it announced curbs on the lavish lending that has fueled the country's economic recovery.
In Tokyo, the Nikkei 225 stock average was up 4.67 points, or less than 0.1 percent, at 10,912.20. Hong Kong's Hang Seng slipped 52.57, or 0.2 percent, to 21,664.30 amid reports that Beijing has dropped a plan to let mainland Chinese buy shares listed in the territory.
South Korea's Kospi advanced 0.5 percent to 1,693.22 and Taiwan's benchmark added 0.8 percent. Elsewhere, Australia's market dropped 0.5 percent, India's Sensex was 0.1 percent lower and Indonesia shed 0.1 percent.
Technology stocks across the region posted gains with Samsung Electronics up 1.7 percent in Seoul, memory chip maker Eplida ahead by 0.8 percent in Tokyo and PC maker Lenovo higher by 0.9 percent in Hong Kong.
In the U.S. on Thursday, the Dow rose 29.78, or 0.3 percent, to 10,710.55, its highest close since Oct. 1, 2008. The broader Standard & Poor's 500 index rose 2.78, or 0.2 percent, to 1,148.46, and the Nasdaq composite index rose 8.84, or 0.4 percent, to 2,316.74.
Oil prices slid below $79 a barrel in Asia amid a strengthening U.S. dollar and weak crude demand from developed countries.
Benchmark crude for February delivery was down 44 cents to $78.95 a barrel in electronic trading on the New York Mercantile Exchange. On Thursday, the contract fell 26 cents to settle at $79.39.
In currencies, the euro fell to $1.4419 from $1.4500. The dollar fell to 91.11 yen from 91.19.
Filed under:
Information Technology
,
Technology
Tags:
Asia
,
Bangkok
,
China
,
East Asia
,
Greater China
,
Hong Kong
,
Japan
,
North America
,
Southeast Asia
,
Thailand
,
Tokyo
,
United States
,
World-markets