EU regulators say they would have to check any French plan to tax Google's ad revenues
By Aoife White, AP
Friday, January 8, 2010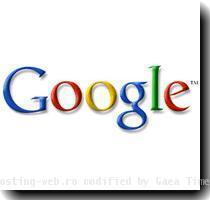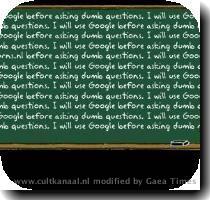 EU would have to check France's Google tax plan
BRUSSELS — European Union regulators warned Friday that they would have to check any French plan to tax Google's advertising revenues and channel the money to the ailing music industry.
A report to the French government suggested Thursday that a levy on Google Inc., the world's most-used search engine, and other Internet portals could help fund legal online outlets for buying books, movies and especially music.
EU spokesman Jonathan Todd said the European Commission "would have to look at it under the state aid rules" to make sure that money raised by the government and handed out to private companies would not harm competition.
French President Nicolas Sarkozy did not specifically say he would push forward with the Google tax — but did back the report's recommendation that French antitrust regulators should look at "Google's dominant position in the online ad sector."
Google's French policy manager Olivier Esper said the company thought an extra tax on Internet advertising could slow down innovation. He also countered claims that Google was too powerful in the ad market, saying online ads only make up 10 percent of advertising in France.
France might deal with any local competition problems — but a wider probe into any antitrust issues across European nations would be handled by EU regulators, based in Brussels.
Google has never been formally investigated by the EU executive, and the only EU scrutiny of its advertising business came when it asked regulators to approve its $3.1 billion purchase of online ad tracker DoubleClick.
The EU approved the deal in March 2008, dismissing objections from rivals Microsoft Corp., Yahoo Inc. and advertisers that claimed the DoubleClick acquisition would give Google too much control over online advertising prices.
The EU said then that competition problems in the advertising sector were unlikely because customers have "credible alternatives" and can easily place ads with Microsoft, Yahoo and AOL.
Todd said the EU was still not worried about Google's market power in advertising.
He said "there was absolutely no problem under EU antitrust rules for a company to be in a dominant position" unless they were abusing a near-monopoly to hike prices or squeeze rivals and suppliers.
He also said the EU executive had no opinion on whether Google has a dominant position — which under European law gives it a "special responsibility" to make sure its actions don't damage fair competition.
"It is irrelevant to us," he told reporters. "We would only become interested if there was any implication or suspicion that they were abusing a dominant market position."
Filed under:
Google
,
Information Technology
,
Microsoft
,
Politics
,
Yahoo
Tags:
Belgium
,
Brussels
,
Europe
,
France
,
Government Regulations
,
Industry Regulation
,
Online Media
,
Ownership Changes
,
Western Europe