World stock markets rise modestly as Apple's 2Q earnings power gains in technology shares
By Kelly Olsen, AP
Wednesday, July 21, 2010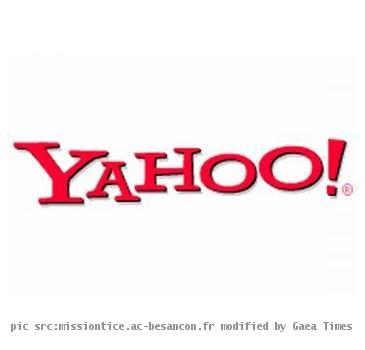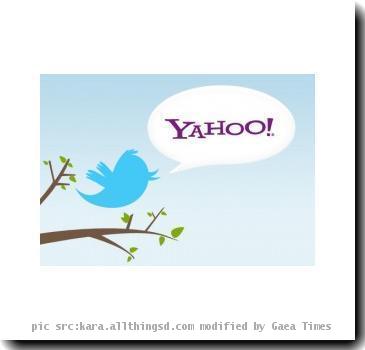 World stocks rise as Apple result aids tech sector
SEOUL, South Korea — World stock markets mostly posted mild gains Wednesday after better-than-expected earnings from Apple boosted technology stocks.
Oil prices, meanwhile, traded below $78 a barrel after a report showed U.S. crude supplies fell less than expected last week, suggesting demand for fuel is still tepid.
Major European exchanges opened higher. Britain's FTSE 100 index rose 1.3 percent to 5,207.11 and Germany's DAX advanced 1.3 percent to 6,042.07. France's CAC-40 was 1.5 percent higher to 3,518.33.
Wall Street looked set to post slight gains with Dow futures up 22 points, or 0.2 percent, at 10,200 and S&P futures ahead by 0.7 point, or 0.1 percent, at 1,080.80.
Gainers in Asian markets included tech stocks, which climbed after Cupertino, California-based Apple Inc. blew past expectations with its latest quarterly report Tuesday. The company's net income rose 78 percent to $3.25 billion and revenue for the April-to-June period rose 61 percent to a record high of $15.7 billion.
Apple's result, which came after Wall Street closed, helped offset some of the gloom generated by mixed economic figures and other corporate results this week which disappointed investors. Goldman Sachs posted an 83 percent plunge in second quarter net income while Yahoo and IBM both reported revenue short of expectations.
Apple's results "brought some positive sentiment to all the technology stocks," said Jackson Wong, vice president at Tanrich Securities in Hong Kong.
But others cautioned Apple's results should be seen as specific to the company and urged caution about growth prospects for the technology sector as a whole.
There are "quite muted" expectations for personal computer demand in the United States and Europe, said Mark Tan, who helps manage about $10.9 billion of equities and bonds at UOB Asset Management in Singapore.
Japan's Nikkei 225 stock average gave up early gains to fall 21.63 points, or 0.2 percent, to 9,278.83 and has lost 5.3 percent in the past four sessions.
"A string of indicators suggested the pace of the U.S. economic recovery is slowing," said Yutaka Shiraki, senior strategist at Mitsubishi UFJ Morgan Stanley Securities. "Investors are beginning to worry that the U.S. economy may enter a double-dip recession."
Japanese exporters slumped due to the strong yen, he said.
Hong Kong's Hang Seng advanced 1.1 percent to 20,487.23, South Korea's Kospi added 0.7 percent to 1,748.78 and Australia's benchmark gained 0.2 percent at 4,412.70.
China's Shanghai Composite Index edged up by 0.3 percent to 2,535.39 after big gains in the previous two sessions amid expectations that Chinese authorities are likely to moderate efforts to cool the world's No. 3 economy.
"A lot of global demand now centers on Chinese demand," said UOB's Tan. "There has been the expectation that the government is not going to implement any more tightening measures the rest of the year."
Elsewhere, markets in India, Malaysia and Indonesia rose while benchmarks in Singapore and Taiwan were slightly lower.
Among technology stocks, Nintendo Co. rose 1.7 percent in Tokyo and Samsung Electronics Co. advanced 2.4 percent in Seoul.
In Australia, miner BHP Billiton Ltd. was up 1.2 percent after reporting iron ore production rose 16 percent in the April-June quarter.
The Dow Jones industrials rose 0.7 percent to 10,229.96 in an erratic day of trading Tuesday.
The broader Standard & Poor's 500 index rose 1.1 percent to 1,083.48, and the Nasdaq composite index climbed 1.1 percent to 2,222.49.
In currencies, the dollar fell to 86.90 from 87.32 yen in New York late Tuesday. The euro eased to $1.2861 from $1.2892.
Benchmark crude for September delivery up 25 cents at $77.83 a barrel in electronic trading on the New York Mercantile Exchange. The contract rose 68 cents to settle at $77.58 on Tuesday.
__
Associated Press writers Shino Yuasa and Jay Alabaster in Tokyo contributed to this report.
Filed under:
Apple
,
IBM
,
Technology
,
Yahoo
Tags:
Asia
,
Australia
,
Australia And Oceania
,
China
,
East Asia
,
Greater China
,
Hong Kong
,
Japan
,
North America
,
Seoul
,
South Korea
,
Southeast Asia
,
Tokyo
,
United States
,
World-markets