Google Corporate Logo Turns Colorful!
By Arnab Ghosh, Gaea News Network
Friday, December 24, 2010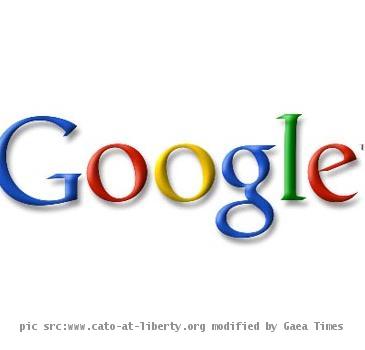 more images
SAN FRANCISCO (GaeaTimes.com)- Today the Google users have been delighted to see that the homepage of the Internet search giants looks different thanks to a new colorful logo. The new logo comprising of 17 great images has replaced the Google Corporate Logo. This is commonly called the Google Doodle and it has to be admitted that the latest Doodle looks amazing. Google usually replaces its common logo with static or dynamic pictures on certain events and this includes birth and death anniversary of scientists and great leaders etc. The newest doodle from Google is aimed at the festive season including Christmas and New Year. There are 17 images in the new doodle and when one observes carefully the new images read the word Google, the way they have been placed on the homepage.
The newest doodle that has replaced the well known Google corporate logo has the images of some of the most popular Christmas destinations and the Christmas related subjects. Michael Lopez who heads the Doodle team in Google revealed in his statement that the latest doodle is the result of the 250 hours of efforts spent by the team. The new doodle was originally meant to be rolled out three days before December 25th but later the plan was changed.
The new Doodle which has replaced the usual Corporate logo of Google will stay on its homepage for 2 and a half days. The nice thing about the doodle is that if the users hover the mouse cursor over them they reveal the larger image in a rollover effect. The doodle looks classy and attractive at the same time!