Google says launch of 2 mobile phones in China postponed amid dispute over censorship
By Joe Mcdonald, AP
Tuesday, January 19, 2010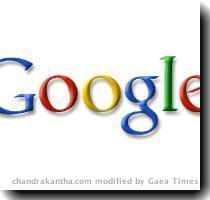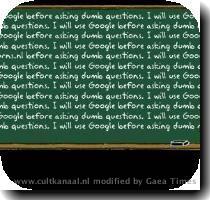 Google scraps China cell phone launch amid dispute
BEIJING — Google on Tuesday postponed the launch of two mobile phones in China, adding to the potential commercial fallout of its dispute with Beijing over Internet censorship and e-mail hacking.
The delay affects separate phones made by Motorola and Samsung. The handsets are both powered by Android, a mobile operating software system developed by Google. Both phones were scheduled to debut this week, with China Unicom Ltd. serving as the carrier.
The change in plans is the latest aftershock from Google's threat to close its Internet search engine and pull out of China unless the government relents on its rules requiring the censorship of content that the ruling party considers to be subversive.
Google decided to challenge the restrictions on free expression after uncovering a computer attack that targeted its software coding and the e-mail accounts of human rights activists protesting the Chinese government's policies.
The postponement of the new mobile phones in China show the country stands to lose more than just the world's best-known search engine if Google leaves.
Both the Samsung and Motorola phones are geared to run Google's search engine and other Internet services. With the availability of those services remaining accessible in China now in doubt, it made sense to put the sale of the phones on hold for now.
Google still wants to remain in China if a compromise can be reached with the government in the next few weeks. The outcome of those discussions appear likely to determine whether the Samsung and Motorola phones will be sold in China. The nation is world's most-populous mobile phone market, with more than 700 million accounts, and has an increasingly prosperous populace eager for the latest technology.
Beijing referred to Google by name Tuesday for the first time since the company's Jan. 12 announcement might shut down its China-based search engine. The government said the search giant must obey China's laws and traditions, suggesting it was giving no ground in talks with the company.
"Foreign enterprises in China need to adhere to China's laws and regulations, respect the interests of the general public and cultural traditions and shoulder corresponding responsibilities. Google is no exception," said Foreign Ministry spokesman Ma Zhaoxu at a regular news briefing.
Free speech groups and the White House lauded Google's stance but there was no indication other companies might follow its lead and challenge government controls.
A Google pullout would be awkward for China. Chinese and foreign businesses rely on its e-mail, maps and other services based abroad. That could lead to disruptions if authorities try to retaliate by blocking access to Google's U.S. site.
Google said last week that an attack in December from China targeted the Mountain View, Calif.-based company's infrastructure and at least 20 other major companies from the Internet, financial services, technology, media and chemical industries.
The Foreign Correspondents' Club of China sent an e-mail Monday to its members warning that reporters in at least two news bureaus in Beijing had said their Gmail accounts had been broken into, with their e-mails surreptitiously forwarded to unfamiliar accounts. One of the accounts belonged to an Associated Press journalist.
Ma, the foreign ministry spokesman, said China strictly prohibits computer hacking in any form.
The chief executive of China's e-commerce giant Alibaba Group, which operates the China arm of Google rival Yahoo Inc., said Tuesday at a conference in Taiwan that foreign companies such as Google should not pull out of China.
"It is easy to give up, but one must hang on," said Jack Ma. "China will set the rule of (the) game in the 21st century, and businesses must not go to the mainland for the profit motives only but rather to take part in setting the rules."
Yahoo turned over its China operations to Alibaba several years ago after failing to gain market share against Chinese competitors. Yahoo now owns 39 percent of Alibaba.
China also has the world's most-populous Internet market, with more than 384 million people online, bigger than the entire U.S. population.
Google.cn, set up in 2005, trails local rival Baidu Inc., with a 35 percent market share to Baidu's 60 percent.
Associated Press Writer Chi-chi Zhang and Annie Huang in Taipei contributed to this report.
Filed under:
Gmail
,
Google
,
Hacking
,
Information Technology
,
Politics
,
Society
,
Technology
,
Telecommunications
,
Yahoo
Tags:
Asia
,
Beijing
,
China
,
Computing And Information Technology
,
East Asia
,
Greater China
,
Software
,
Technology Issues
,
Territorial Disputes