Yahoo launches online tool to let consumers control personal profiles for advertising
By AP
Monday, December 7, 2009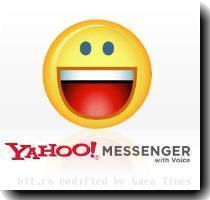 more images
Yahoo launches online consumer privacy tool
WASHINGTON — A new online tool from Yahoo Inc. will let users see and edit the personal profiles that the Internet company compiles about them to target Internet advertising.
Yahoo's new Ad Interest Manager, released in test form on Monday, is part of a broader industry push toward self-regulation amid mounting concerns about online privacy in Washington.
The new tool allows consumers to see a summary of their online activities, including a list of the Web pages they visit and online services they use, such as e-mail and personal finance channels. It also lists a consumer's areas of interest, with categories such as consumer packaged goods, debt consolidation and automotive.
Consumers can modify their preferences and decline particular types of targeted pitches. It also lets consumers turn off targeted advertising altogether with the click of a bright yellow "Opt Out" link.
Users won't be rejecting ads altogether, though; at most, behaviorally targeted ads would be replaced with others that aren't tied to personal surfing habits.
In the past, users were able to rejected targeted ads, but they weren't able to edit and modify their personal preferences — for instance, saying "no" only to ads for video games or ads with a health focus.
"Up until now, it has been an all-or-nothing choice," said Amber Allman, a Yahoo spokeswomen. "But now consumers can see the different choices have and it gives them context and more transparency."
The launch coincided with a Federal Trade Commission conference on Monday about behavioral advertising, a practice used by Internet marketers to target ads by tracking where people go and what they do online.
The FTC released a set of self-regulatory guidelines for the Internet advertising industry this year. Those guidelines urge online marketers to give consumers clear notice of the information that is being collected about them and how it is being used, as well as the opportunity to remove themselves from data collection.
Congress, meanwhile, is drafting legislation that would mandate such privacy obligations for Web sites and online advertisers.
But many Internet publishers and advertisers argue that self-regulation offers a better approach for managing an industry evolving as quickly as online advertising.
Yahoo's new tool offers one such model for self-regulation.
The rollout of the new tool follows last week's launch by the Interactive Advertising Bureau of an online campaign to educate consumers about how Internet advertising works. The IAB represents many leading Internet publishers and digital marketing services, including Yahoo and Google Inc.
Among other things, IAB's "Privacy Matters" Web site offers explanations of demographic targeting, interest group targeting and data-tracking files known as cookies. The site also informs consumers how they can control the information collected about them by changing their cookies settings.
A number of IAB members, including Yahoo, are running banner spots on their Web pages linking back to the page.
On the Net:
privacy.yahoo.com/aim
Filed under:
Google
,
Information Technology
,
Politics
,
Technology
,
Yahoo
Tags:
Data Privacy
,
Government Regulations
,
Industry Regulation
,
North America
,
Online Media
,
Personal Finance
,
Personal Loans
,
Technology Issues
,
United States
,
Washington