Google's rare show of defiance in China seems unlikely to be widely followed
By Michael Liedtke, AP
Wednesday, January 13, 2010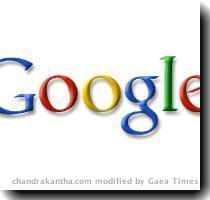 more images
Google's China threat is a rare show of defiance
BEIJING — Google's threat to end its operations in China over censorship and computer-security concerns could embarrass communist leaders who crave international respect. Yet it appears unlikely that many other companies would follow suit and try to change how business is done in China.
"As long as you aren't involved in politics, the media or pornography, the government will leave you alone," said Siva Yam, president of the United States of America-China Chamber of Commerce, which primarily represents U.S. companies in China.
Such high-tech companies as Microsoft Corp. and Cisco Systems Inc. had no comment on Google's announcement Tuesday that it would stop censoring results on its Chinese search engine at Google.cn and might leave the country entirely.
Yahoo Inc. said it was "aligned" with Google's position, though it's not clear what that would mean. Yahoo closed its offices in China several years ago when it sold much of its business there to the Alibaba Group. Yahoo retains a 39 percent stake in Alibaba, and Yahoo spokeswoman Nina Blackwell declined to say whether the company would consider selling its holdings.
Google angered free-speech advocates when it created its China search engine, Google.cn, in 2006 and agreed to exclude links to sites blocked by government filters, popularly known as the Great Firewall of China.
Now Google's decision to confront Beijing might help repair its image.
"Google is putting the other companies in a delicate position, raising the ante and trying to occupy the higher moral ground," said Jean-Pierre Cabestan, head of government studies at Hong Kong Baptist University. "Other companies that are ready to cooperate with Chinese censorship maybe are going to be criticized and targeted by human rights activists."
There was no government reaction in Beijing to Google's announcement Tuesday, which said the company was dismayed by hacking attacks launched from within China. Google said the attacks were apparently designed to break into the computers of U.S. companies and gather information about human rights activists.
China's state Xinhua News Agency cited an unidentified Cabinet official as saying the government was seeking more information from the company. A statement from the Chinese consulate in San Francisco said: "The Internet of China is open. The Chinese government encourages the development and usage of the Internet. The law of China prohibits any kind of cyber attacks. We welcome Internet companies to operate in China according to Chinese law."
At the very least Google's threat sets up a conflict between the govermment's desire to maintain strict controls on the Web and the hopes of its increasingly prosperous, sophisticated citizens. Many of them poured out support for Google on Wednesday.
Visitors left flowers and lit candles outside Google's offices in Beijing's high-tech Haidian district. Notes on bunches of flowers said, "Thank You Google" and "Google Bye-bye."
"I'm here to pay my respects to Google because they did not lose their dignity and they stayed true to their company's beliefs," said You Liwei, 28, who works in publishing. Other visitors bowed in a traditional gesture of respect.
Comments on Chinese Internet bulletin boards pleaded with Google to stay. A note on Tianya.cn hailed Google as a "great soldier of freedom," while on the Web site of the ruling party newspaper People's Daily, a visitor appealed for a compromise.
"Google is good. For the sake of technology advancement, the Chinese side should reach a cooperative agreement," the note said.
Google managers told employees to go home, and they did not know whether to come back Thursday, said an employee who spoke on condition of anonymity because she was not authorized to talk to reporters. Google has been able to hire its pick of China's brightest university graduates since its Beijing office opened in 2005.
Chinese regulators have backed down in rare cases over other technology issues. In June, the government gave in to complaints by trade groups and withdrew a demand that computer makers include "Green Dam" Internet-filtering software with PCs. Early last year, after Washington objected, China withdrew a demand that companies reveal how their computer security technology works.
But foreign companies have long accepted far-reaching government control in exchange for access to the huge and growing Chinese market.
In industries from automaking to fast food, companies have been forced to let communist authorities influence or even dictate their choices of local partners, where to operate and what products to sell. Companies avoid saying anything that might prompt retaliation.
Internet services have faced special challenges given that information, their core business, is even more tightly controlled than manufacturing of autos or home appliances. Indeed on Wednesday, the president of General Motors Corp.'s China group, Kevin Wale, said state-required partnerships help GM navigate the restrictions it faces in China.
"They're not causing us any major impact at the moment," he said.
Meanwhile, China regularly blocks access to Facebook, Twitter and YouTube — which is owned by Google. So to run Web sites in the country, companies have agreed to avoid certain material.
For instance, Microsoft disabled some blogging services that carried comments the Chinese government disliked. Yahoo once handed over e-mail account information that led to a jail sentence for a writer — prompting U.S. Rep. Tom Lantos to tell Yahoo executives in a congressional hearing that "morally you are pygmies."
Cisco, the world's biggest maker of computer-networking equipment, has been criticized by human rights groups because its technology is used by the Chinese government to censor Web sites and spy on Internet traffic.
The company declined to comment on Google's possible pullout. In the past, Cisco has defended its business practices in China, saying that it doesn't modify its equipment for the Chinese market and that it is up to customers, not Cisco, how its devices are programmed.
Google had 32 percent of China search revenue in 2009, versus 61 percent for Baidu.com, according to Analysys International, a Beijing research firm. The prospect that Baidu's main rival could leave sent Baidu's U.S. shares up $54.36, or 14 percent, to $440.85 in afternoon trading Wednesday.
Google shares were down $6.93, or 1.2 percent, to $583.55. Google contends that China accounts for an "immaterial" percentage of its $22 billion in annual revenue. J.P. Morgan analyst Imran Khan had been expecting Google's revenue from China to be about $600 million this year.
On Wednesday, Google.cn appeared to be still censoring some results. A search for the banned Falun Gong spiritual movement returned a message saying the browser could not open the page. A notice on the site said some results were deleted in line with regulations.
Google.cn said its top search term of the day was "Tiananmen," likely from people looking for material on the violent crackdown on pro-democracy protests in 1989. The No. 2 topic was "Google leaving China."
Michael Liedtke reported from San Francisco. Associated Press Writers Alexa Olesen, Chi-chi Zhang, Vincent Thian, Charles Hutzler, Jordan Robertson, Jessica Mintz, Tom Krisher and AP researchers Yu Bing and Bonnie Cao contributed to this report.
Filed under:
Browser
,
Computer Security
,
Facebook
,
Google
,
Hacking
,
Information Technology
,
Microsoft
,
Politics
,
Society
,
Technology
,
Yahoo
Tags:
Asia
,
Beijing
,
Bing
,
China
,
Corporate Ethics
,
East Asia
,
Greater China
,
North America
,
Ownership Changes
,
Political Activism
,
Political Ethics
,
Political Issues
,
United States
,
Youtube