Yahoo Japan to use Google's search engine and not Yahoo's, deal may raise antitrust concerns
By Jay Alabaster, AP
Tuesday, July 27, 2010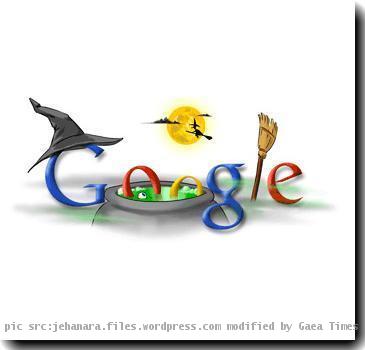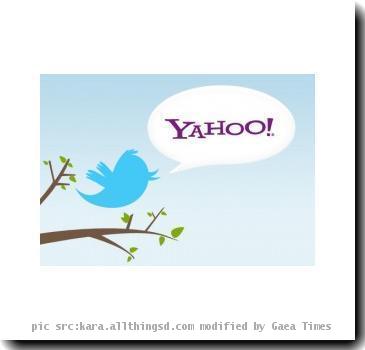 Yahoo Japan to use Google search tech, not Yahoo's
TOKYO — Yahoo Japan Corp. will use Google technology to run its search engine and search ad delivery system, after a similar deal in the U.S. was derailed by regulators concerned about a monopoly.
The decision announced Tuesday by Yahoo Japan, which runs separately from its California-based namesake, means that the bulk of Internet searches done in Japan will use Google's search engine rather than Yahoo Inc.'s. Yahoo Japan and Google both said enough independence would be maintained to keep the market competitive.
Yahoo Inc., looking to cut costs as it lagged behind Google Inc., already dropped its own search service and adopted technology from rival Microsoft Corp.'s Bing search engine, in a deal that was approved earlier this year by U.S. and European regulators after a seven-month review.
A proposed partnership between Yahoo and Google in the U.S. fell apart in 2008 after the Justice Department threatened to block it on antitrust grounds. The Japanese Fair Trade Commission has traditionally been seen as more lenient than its U.S. counterpart, although it has ruled against Microsoft for violating anti-monopoly laws in its contracts.
Google currently dominates the lucrative Internet search market worldwide. It generates income by charging advertisers to display links along with search results. Few companies have the technology, user base and funds required to compete in search, and the shrinking number of players has raised concerns about privacy and fair competition.
Microsoft's top lawyer blasted Google's proposed expansion in Japan as "even more anticompetitive" as its aborted alliance with Yahoo Inc. in the U.S. would have been. The deal "means there will be no search competition in Japan and that Google will end up controlling all personal search information for all Japanese consumers and businesses," Brad Smith, Microsoft's general counsel, said in a Tuesday statement.
Japan had the third largest Internet-using population in the world in 2008 behind the U.S. and China, according to the Foreign Ministry, with about 96 million users. A government study last year projected the market for search-related ads accessed from PCs would increase 27 percent over the next three years to about 200 billion yen ($2.3 billion).
Yahoo Japan said Tuesday it had consulted with Japan's Fair Trade Commission before the deal was announced, though specifics of the agreement were still being worked out.
Google didn't disclose the financial details of the Yahoo Japan deal, but the company historically has given its partners 51 percent to 85 percent of the ad revenue generated from its alliances. In the U.S., Yahoo's alliance with Microsoft calls for Yahoo to keep 88 percent of the ad revenue generated from searches on its site during the first five years of the companies' contract. In a Tuesday research note, Citigroup analyst Mark Mahaney estimated Google will receive about $100 million annually for licensing its search technology to Yahoo Japan.
In Japan, Google and Yahoo Japan together accounted for more than 80 percent of total searches in June, according to measurement service Nielsen/NetRatings. It's one of the few countries where Google isn't the market leader; Yahoo Japan holds that distinction with a share of about 50 percent. Unlike in the U.S. and other locations, Yahoo is a major Internet presence in Japan across a variety of online businesses, including search, auction and shopping.
Yahoo Japan said it had considered various search engines and ad delivery systems and determined that Google's was the best for the Japanese market. It said the initial deal was for two years, which would be automatically extended for another two years if it didn't object.
As part of the deal, Google's Japanese search engine will get access to data from Yahoo Japan's Internet properties, including its popular auction and shopping sites.
Yahoo Japan previously licensed Google's search technology for a stretch from 2001 to 2004. Yahoo Inc. also once relied on Google's search technology, starting in mid-2000 when Yahoo was still more influential than Google. That deal unraveled in 2004, largely because Yahoo decided it needed its own search engine to counter Google's growing power.
Yahoo Japan is a subsidiary of Softbank Corp., a major domestic Internet and mobile phone provider, which also has exclusive rights to sell the iPhone in the country. Softbank owns 40 percent of Yahoo Japan, while U.S.-based Yahoo Inc. has a 35 percent stake.
Yahoo Japan's shares rose 1.2 percent in Tokyo during Tuesday trade. The announcement came after the market closed, but reports about an imminent deal surfaced during the day.
Filed under:
Google
,
Information Technology
,
Microsoft
,
Politics
,
Technology
,
Yahoo
Tags:
Asia
,
East Asia
,
Government Regulations
,
Industry Regulation
,
Japan
,
North America
,
Ownership Changes
,
Tokyo
,
United States